WordCamping in San Francisco from Tucson
WordCamp San Francisco 2013 was the first WordCamp I'd ever attended. I was lucky enough to go w/ my wife and we both had a great time. We were really disappointed when we realized we wouldn't be able to make it back for WordCamp San Francisco 2014. (Fingers crossed for 2015!)
Thankfully, they're offering livestream tickets!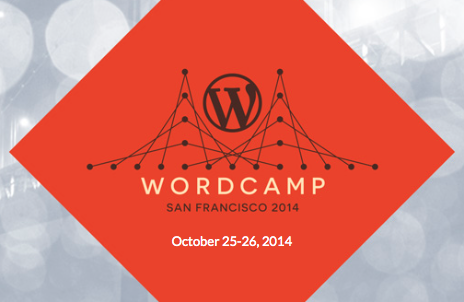 Livestream
I scooped up a livestream + t-shirt ticket and threw the date on the calendar. But as the hours ticked by after that purchase, I started to think it'd be nice to invite other local WordPress users over and share the experience. My wife took it a step further and suggested we use one of the locations the Tucson WordPress Meetup group has used recently.
About the same day, this post went up re: viewing parties.
BINGO!
The Tucson WordPress Meetup is hosting a Viewing Party
If you live in Tucson and use are the slightest bit curious about WordPress and/or it's community of users, RSVP and join us this coming weekend (October 25 & 26) for a great look at both. There are two full days of great speakers scheduled. We'll have two different rooms setup to view both tracks. Lunch is provided on Sunday by Nuanced Media.
Oct 25-26, 9am-6pm, CoLab Workspace
If you find yourself too far from SF or a local WP Meetup group, they're still selling livestream tickets here. You can watch in the comfort of your home!
---
Twitter List of WCSF Speakers
Compiled by David Bisset - Subscribe to the list or follow the ones that knock your socks off.