On a beautifully rainy day in Tucson, I wandered across the intersection on my lunch break and paid a visit to Chopped. I figured on a day like today, a soup & salad type combo would be ideal. However, upon perusing the menu, my eyes bumped into a section titled Baked Mac & Cheese.
I wasn't watching myself in some out-of-body experience, but I'd imagine my eyebrows must've raised and I probably stopped breathing. I love me some baked mac.
I read a little closer and discovered you could opt for two add-ins. I should be able to give you the list of available options but as soon as I saw jalapeño and peppered bacon, I stopped reading and rushed to order.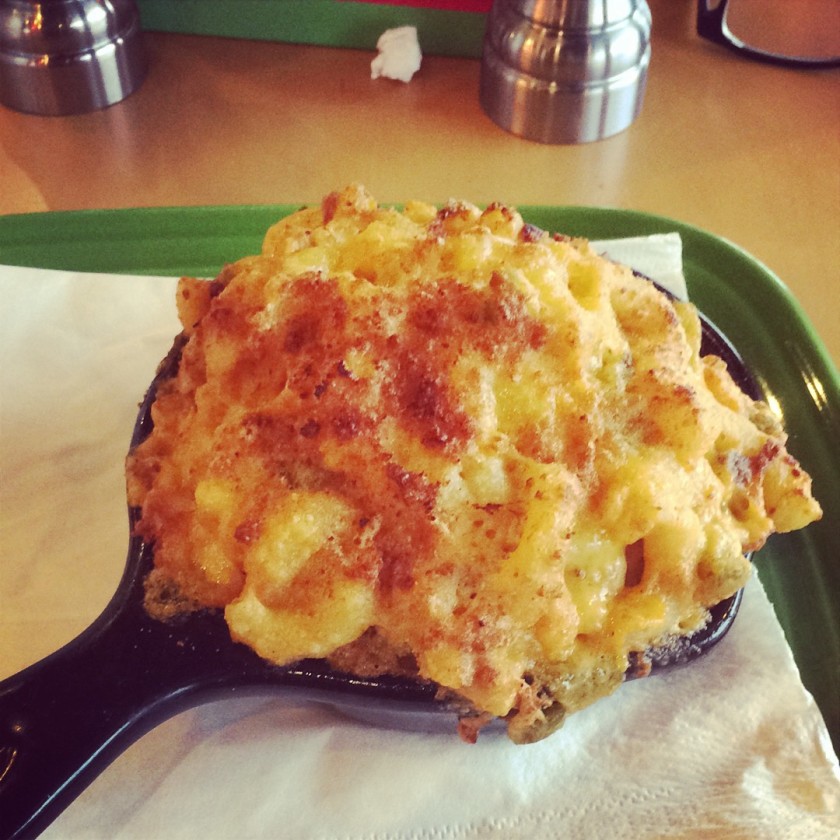 That. was. glorious.