Temptation in the seat next to me
Martha and I are about 8 days away from the end of the DietBet game we're in. We're both so close to hitting our goal weight! It's been a fight, but we've done well over the last 3 weeks.
---
Today happens to be my daughter's 9th birthday. Happy Burpee, Abbilicious! After an entire-family-snuggle-session in our bed, she requested cinnamon rolls from Copper Creek Cookies - the best in the city. Mar and I looked at each other with dread. Do we behave and abstain? Do we cheat? We're so close to making our goal!
While the rest of the family got ready for the day, I took a little drive to pick some up for the kids.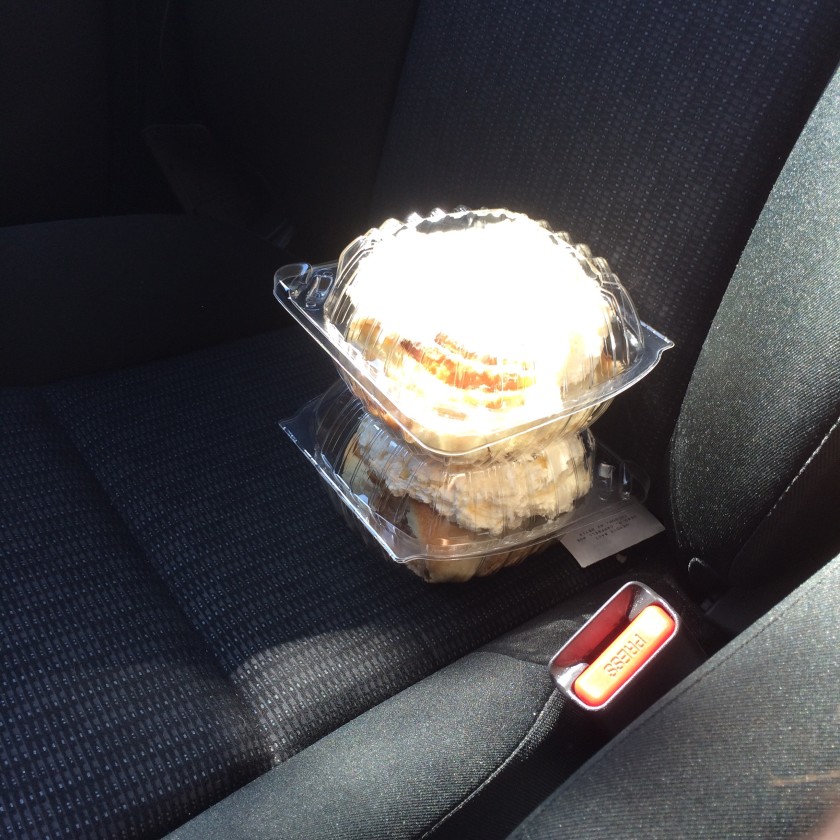 Look at them. I'm pretty sure they whispered my name as I got off the freeway.
Gooey, delicious little punks.