Tokaido makes The Wirecutter's 2017 Holiday Gift Guide
Tokaido is in The Wirecutter's 2017 Holiday Gift Guide.
I saw this the other day and grinned. This headline is pretty much how I introduce new players to this game at Dice & Decks game nights.
Why we like it: Tokaido is a board game with beautiful art and a relaxing concept: Whoever has the chillest vacation wins. You and your companions journey through Japan, staying at inns, eating delicious food, taking baths, buying trinkets, admiring art, and visiting temples along the way. Many competitive board games encourage cutthroat tactics, but Tokaido's simple concept and peaceful atmosphere make for a wholly pleasant group activity.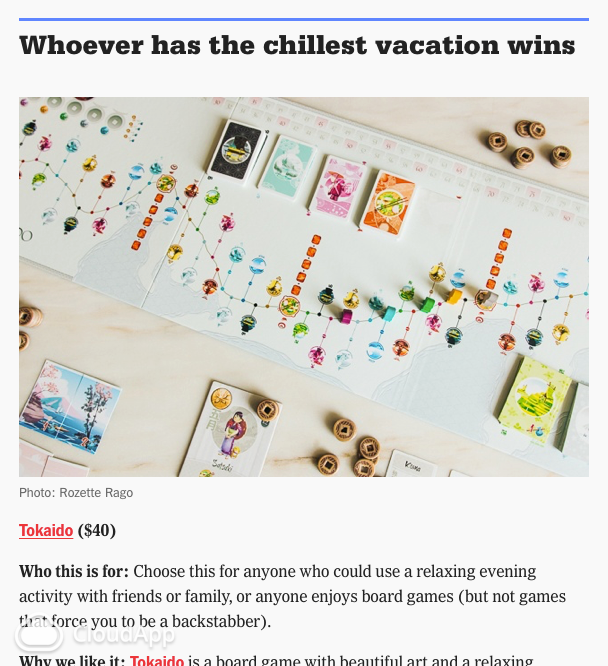 If you feel like picking up a copy, hit up your friendly local game store. And be chill about it.