You shop. Amazon gives.
Sounds good to me! My family has enjoyed an Amazon Prime membership for several years now. It just seems to make a ton of sense for our needs. Although, it's still strange that I can go to the same place to get coffee delivered on a regular schedule (Subscribe & Save FTW!), garage door opener parts, clothing, Christmas gifts, and streamed movies. Needless to say, we do a decent amount of shopping at Amazon.
This showed up in my inbox the other day: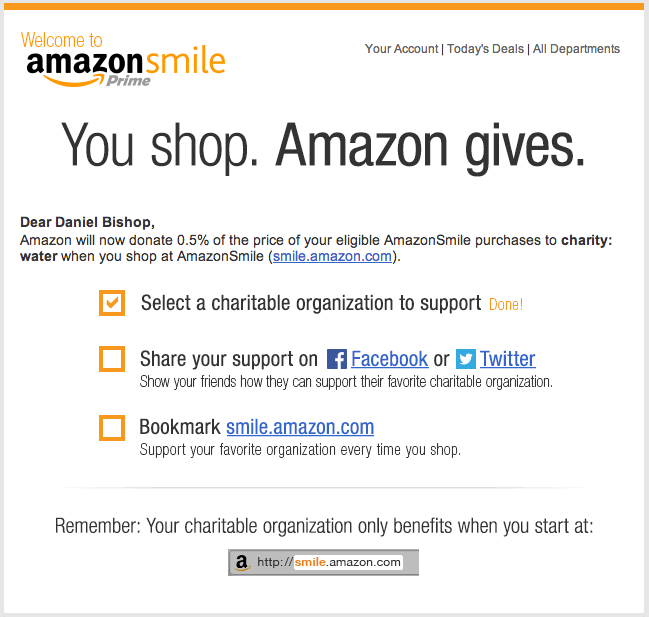 After getting a few questions answered through their FAQ, it really sounds like a no-brainer. I realize that each donation Amazon contributes is only 0.5% of the purchase price of the item… but, I'd imagine the benefiting organizations will be smiling.
AmazonSmile is a simple and automatic way for you to support your favorite charitable organization every time you shop, at no cost to you. When you shop at smile.amazon.com, you'll find the exact same low prices, vast selection and convenient shopping experience as Amazon.com, with the added bonus that Amazon will donate a portion of the purchase price to your favorite charitable organization. You can choose from nearly one million organizations to support.
I quickly signed up and selected the charity: water project to donate to. Feels good.