WLPPR
– These are ridiculously gorgeous!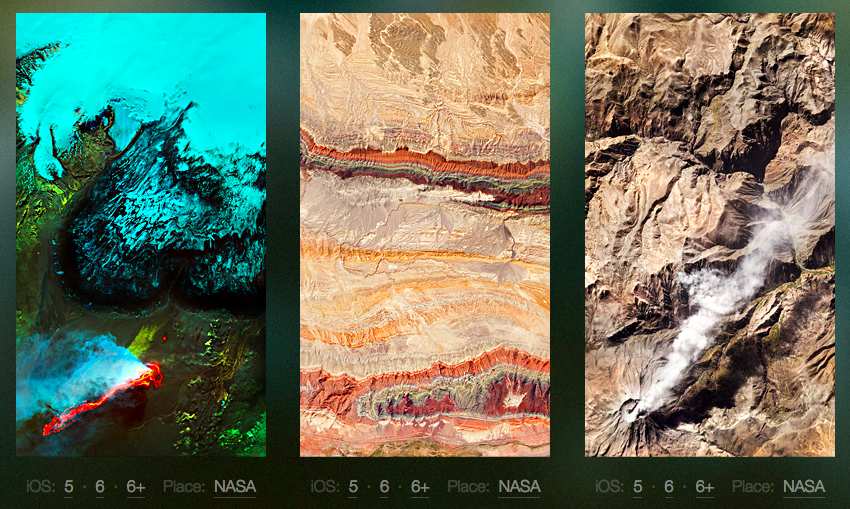 Every pattern on this page is, in fact, a satellite image of our own planet Earth. Which is breathtaking, but strangely unsurprising. Choose one as a wallpaper for your iPhone to always remember who you are and where you come from.
Not only are they gorgeous, it's fascinating to see where in the world each image is from.